moms-life
50 Ucapan Selamat Tahun Baru 2022 dari Bahasa Inggris untuk Dibagikan ke Teman dan Keluarga
Jumat, 31 Dec 2021 07:07 WIB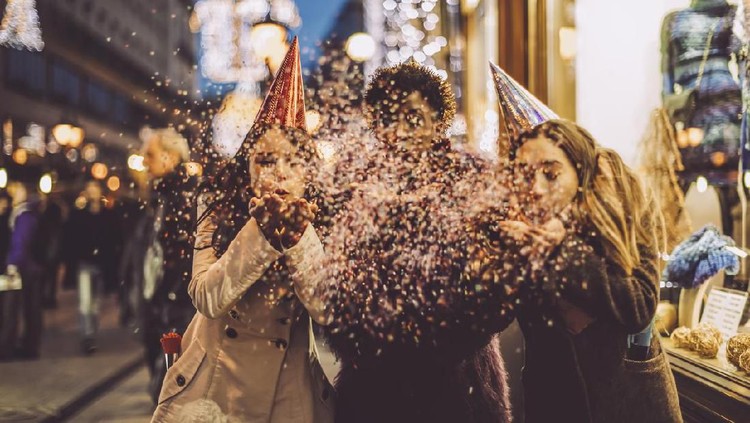 Jakarta
-
Pergantian tahun hanya tinggal menghitung hari nih, Bunda. Kira-kira Bunda sudah persiapkan apa saja untuk menyambut tahun baru 2022?
Tak hanya menyiapkan perlengkapan tahun baru dan juga makanan, Bunda juga perlu siapkan ucapan tahun baru yang bisa Bunda bagikan kepada seluruh keluarga dan teman, nih.
Biasanya, ucapan tahun baru dibagikan dengan berbagai cara, Bunda. Ada yang dibagikan melalui WhatsApp, Instagram, atau sosial media lainnya.
Ucapan selamat tahun baru 2022 dari Bahasa Inggris
Untuk menambah variasi dan referensi, ada 50 ide ucapan selamat tahun baru 2022 dari Bahasa Inggris yang bisa Bunda bagikan, nih. Berikut ini Bubun bantu rangkumkan deretannya dari berbagai sumber.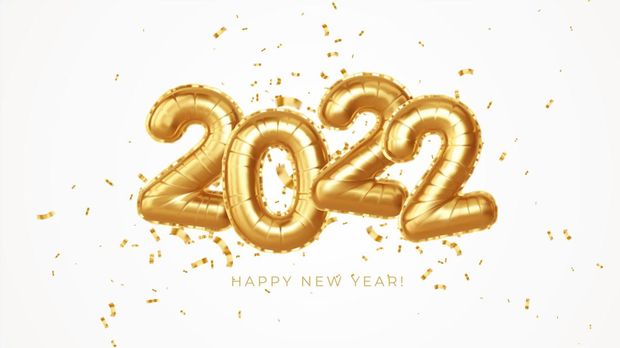 Tahun baru 2022/ Foto: iStockphoto
1. Happy New Year! 2022 is absolutely the year for you!
2. Happy New Year! Remember, no matter what the year brings, you are loved and you are strong.
3. Wishing you and all of your loved ones health and happiness in the new year.
4. You can do absolutely anything you set your mind to in 2022.
5. Happy 2022, so glad we're able to spend time together after a whole year!
6. There's no group I'd rather "cheers" with while celebrating this new beginning. Happy New Year!
7. The saying goes, "New year, new you," but you're perfect just the way you are, and this year will be, too!
8. Happy 2022! Please don't make a resolution of quitting this year.
9. I couldn't have survived the last year without you, and I'm so happy to kick off 2022 together as well-Happy New Year!
10. The years come and go, but our love will last forever. Happy 2022!
11. These are the moments and memories we'll never forget. Happy New Year!
12. May this coming year bless you with love, peace, and empowerment. Happy new year!
13. No matter where this year takes us, we'll always feel at home when we're with family.
14. I'm so proud of all that we've accomplished together, and can't wait to continue our success into the new year!
15. Happy New Year! There's no team I'd rather be a part of.
16. I said this 365 days ago, but happy New Year!
17. The new year brings in new opportunities, but I am forever grateful that all those changes will include having you by my side.
18. I resolve to stop wasting my resolutions on myself and use them to repay you for the warmth you've shown me. Happy New Year!
19. Let us look back at the past year with the warmest of memories. Happy New Year.
20. Let your dreams take flight in the new year!
21. A new year is like starting a new chapter in your life. It's your chance to write an incredible story for yourself.
22. Cheers to health, happiness, and prosperity in 2022!
23. Let the old year end and the New Year begin with the warmest of aspirations. Happy New Year!
24. May you discover everything you are looking for in the new year right inside yourself!
25. This is a new year. A new beginning. And things will change.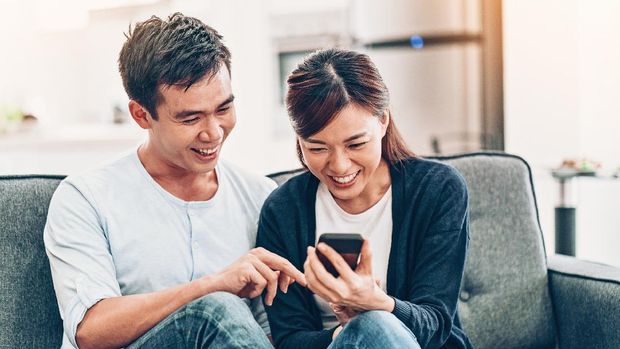 Ilustrasi membagikan ucapan tahun baru/ Foto: Getty Images
26. An optimist stays up until midnight to see the New Year in. A pessimist stays up to make sure the old year leaves.
27. Happy New Year 2022 and good luck with new beginnings!
28. May your life be as bright as sun, as beautiful as flowers, and you be showered with blessings and happiness. Happy New Year 2022!
29. Wishing you and your family a Happy New Year 2022!
30. Cheers to health, happiness, and prosperity in 2022!
31. New Year is the time to start a new chapter of life. Happy New Year 2022!
32. Here's to another year full of joy, laughter, and unforgettable memories with an unforgettable friend. Happy New Year 2022!
33. Have a sparkling New Year!
34. New adventures are around the corner. Happy New Year!
35. Here's hoping you make the most of 2022!
36. Each year I spend with you is the best one yet! Here's to making more memories in 2022.
37. Let this year be the year you go after progress over perfection and savor every victory you make along the way to your goals.
38. Tomorrow, is the first blank page of a 365-page book. Write a good one!
39. You have come so far already, just think of how much you'll grow in the year to come!
40. May this coming year lead you on a new exciting adventure, complete with life-changing experiences and deeper friendships.
41. You've filled a tough year full of laughter, love, and friendship. Cheers to another year of taking on the world together.
42. Thank you for your constant love and support this past year. Here's to another amazing year.
43. Thank you for inspiring me to do my best this past year. Here's to more success in the new year.
44. Let your dreams take flight in the new year!
45. A new year means a new chapter. I hope 2022 is an incredible part of your story.
46. Embrace the New Year with an open heart and a fierce spirit. Cheers to new horizons!
47. I can't thank you enough for sticking with me this year. Let's make 2022 one to remember.
48. Your path for 2022 is blessed by God. May He help light the way to prosperity and peace.
49. Ringing in 2022 with the best of the best. Cheers!
50. Let's make the most out of 2022.
Bunda, simak juga video film inspiratif untuk tahun baru berikut ini:
(mua/fir)
Share yuk, Bun!